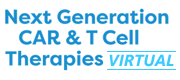 본 컨퍼런스는 등록이 마감되었습니다.
계좌이체
참가신청이 완료되면 담당자가 Invoice를 Email로 보내드립니다. 원화 금액은 Invoice 발행일 환율이 적용되며 기재된 입금계좌로 이체해 주시기 바랍니다.
신용카드
참가신청이 완료되면 담당자가 Invoice를 Email로 보내드립니다. 원화 금액은 Invoice 발행일 환율이 적용되며 카드 이용시 보안을 위하여 담당자가 유선을 통해 카드 결제에 별도로 안내 드립니다.
Cancellation

You will receive a refund of your fees paid to Company (if any): (i) if you cancel your registration 57 days or more before the Event, subject to an administration charge equivalent to 10% of the total amount of your fees plus VAT. The Company regrets that the full amount of your fee remains payable in the event that your cancellation is 56 days or less before the Event or if you fail to attend the Event. All cancellations must be sent in writing. You acknowledge that the refund of your fees is your sole remedy in respect of any cancellation of your registration by you and all other liability is expressly excluded.
Substitutions with employees from your organisation are welcome at any time but in all other respects delegate registrations are issued for your personal use only and cannot be shared with any person during the Conference.